Self-priming oil pump maintenance method
Clicks: 13 Source Website: Yongjia Haitan Pump Co., Ltd. Release time: 2012-08-01

The pump is characterized by simple and reliable structure and durability. Under normal conditions of the pump, it is generally not necessary to open the maintenance frequently. When you find a fault, you can always give it out.
1. There are several main points to be aware of when servicing the pump.
A. Rolling bearings: When the oil pump is used for a long time, the bearing must be replaced when it wears to a certain extent.
B. Front seal ring, rear seal ring: When the seal ring wears to a certain extent, it must be replaced.
C. Mechanical seal: Mechanical seals should not be opened for inspection without oil leakage. If a serious leak occurs at the lower end of the bearing body, the mechanical seal should be disassembled. When assembling and disassembling the mechanical seal, it must be taken lightly, pay attention to the cleaning of the mating surface, protect the mirror surface of the static ring and the moving ring, and it is strictly forbidden to strike. The reason for the leakage due to the mechanical seal is mainly due to the friction of the mirror surface. The repair method can grind the end face of the friction to restore the mirror surface. Another cause of leakage from mechanical seals is the improper installation of "o" rubber seals (or cushions) or aging. At this point, the O-ring seal needs to be adjusted or replaced for reassembly.
2. Oil pump disassembly sequence:
A. Remove the motor or take off the coupling.
B. Remove the bearing body assembly, check the radial clearance between the impeller and the front ring, and check the impeller nut for looseness.
C. Remove the impeller nut, pull out the impeller, and check the radial clearance between the impeller and the rear seal ring.
D. Loosen the set screw of the mechanical seal, pull out the moving ring part of the mechanical seal, check the fit of the moving and static ring end faces, and check the sealing condition of the "o" shaped sealing ring (or cushion).
E. Unscrew the tightening nut of the coupling and pull out the coupling.
F. Remove the bearing end cap and remove the pump shaft and bearing.
G. It can be assembled in reverse order during installation.

This article tags: http:// .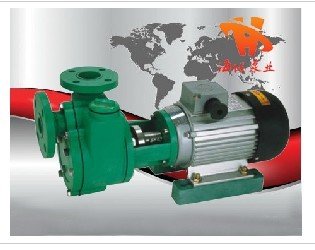 Widely apply to food&beverage cans, like milk poudre cans, tomato paste cans, cheese cans, edible oil cans, pepper cans, sardine fish cans, tuna fish cans, etc.

1. Technical standard: BS EN 10202, DIN EN 10203, GB/T2520 , JIS G3303

2. Steel type: MR
3. Thickness: 0.115 - 0.50 mm
4. Width: 600 - 1050 mm
5. Length: 600-1200mm
Tin Coating: ordinary 2.8 or 2.8g and 5.6g or 5.6g, we can produce according to customer's requests


Food Can Electrolytic Tinplate Sheet
Food Can Electrolytic Tinplate Sheet,Prime Electrolytic Tinplate Tin Cans,Food Can,Stone Finished Electrolytic Tinplate Can
Jiangsu Guolian New Material Co., Ltd. , http://www.cntinplate.com