Abstract Introduction: A British company enters China and hopes to promote the innovation of ashes and diamonds. The way to commemorate the loved ones is to use human hair and pet's hair ashes to make diamonds certified by GIA and other institutions, so that the affectionate people can always be with each other. The reporter visited the Hong Kong branch representative of the company...

Guide: A British company enters China, hoping to promote the innovation of ashes and diamonds. The way to commemorate the loved ones is to use human hair and pet's hair ashes to make diamonds certified by GIA and other institutions, so that affectionate people can always live with each other. The reporter visited Oliver, the Hong Kong branch representative of the company, to get a deeper understanding of the bits and pieces behind the ashes diamond burial company, and the touching stories of the ashes and diamonds that they served.

For a long time, friends in Miss Weiss's WeChat circle of friends will see her release of his father's pictures every day, telling the story of his father, word by word, from small to large, bit by bit, piece memories, let everyone I couldn't help but feel sad. There are many such unfortunate people around us, because family, lover or beloved pets suddenly leave and cannot extricate themselves. Memories can't be avoided. It seems that in addition to this, there is no better way to resolve the pain.

Two months ago, Miss Li finally came out slowly from her sadness. She found another way to be with her father. Oliver Lau hosted Miss Li, a customer service in Hong Kong, a division called Heart In Diamond, a body that extracts diamonds from ashes or hair. Every working day, Oliver will receive a number of customers like Miss Li. They only need 100 grams of ashes, or 2 grams of hair, they can cultivate 100% of the extracted carbon into ashes. These diamonds are often made into rings or necklaces that are worn by the customizer.
Orange yellow memorial drill

Ashes diamonds, the true love of the world


"These customers are very sad when they come? After all, they just lost their love." The author asked.

"Our customers are usually after their relatives have left for a period of time, the mood has stabilized, find us, express their reluctance and enthusiasm for their loved ones, and hope to be able to order commemorative diamonds, as a companion to eternal life, and no longer separate." Oliver Said: "In fact, I am very grateful for my work. I am grateful for this technology and appreciate our customers: they make my heart stay warm."

However, we still know that many of the customers in the United States, the United Kingdom, and Hong Kong are not only for their deceased relatives, but also for customizing weddings or anniversaries. This kind of gift called life diamond is usually a young gentleman. After the engagement, half a year's appointment, the hair of the fiancee who secretly stayed, plus two hairs in his own hair, represents the eternal combination of two people. "To make such a life diamond, not just customers, we will get a lot of moving and happy from it. We must know that such a life diamond will often be a surprise at the wedding, and we are the makers of surprises." Oliver smiles and makes you forget the icy name of the ashes diamond burial.

Time required for ashes diamond production


Ashes diamonds, the entire cultivation order takes 3-4 months, and as a customer, it is more hopeful that this cycle can be shortened as much as possible, and can be reconciled with their own love more quickly. In April, a young woman from Taiwan ordered a diamond from her mother's ashes. She hopes to get her wedding in June. And a Hong Kong gentleman, on the one hand, urged whether it could be faster, but at the same time he was a little embarrassed to explain to his son, "I want to mummy back soon" (not urging, just hope the child Mother returned home early to accompany her family).

"This kind of situation is often there. Our lab will try our best to arrange it. I hope that the ashes diamonds can be handed over to the customers in advance. After all, we serve the feelings, the family, the love, the places that can be taken care of, we all I hope to do my best for the customer. However, strict time-based operation is something we must abide by, so waiting for a certain time is a must." Of course, this waiting is worthwhile, when a brilliant diamond is born. At the time, almost everyone who got it was full of tears.

Oliver said: "In the hearts of everyone in our team, this is not an ordinary job. Every day's efforts are to make the love of more people's hearts last forever. We hope to help people in their own way. Commemorating loved ones."

Commemorative diamond cultivation: how diamonds are made


Anyone who has studied the "Secondary Physics" course knows that the natural stone of natural diamonds is diamond, which is a simple crystal composed of carbon. The content of this element in the ashes is only 0.5% to 2%, and the carbon content in the hair is 30-50%, which is why hair can be used instead of ashes. Therefore, it is not magical that the ashes become diamonds. But there are still many visitors who want to know how the diamond that belongs to them was born.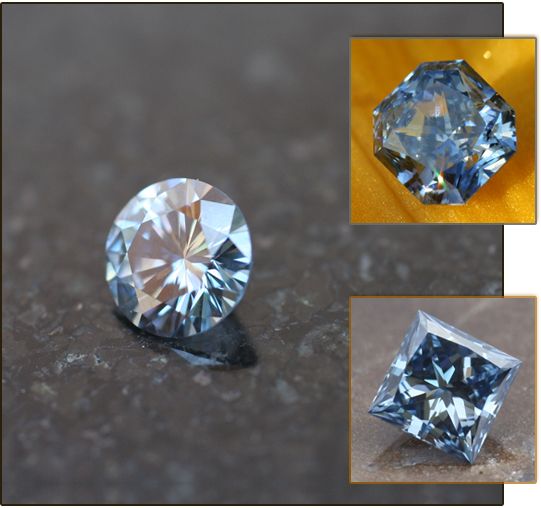 Commemorative drills can be made into three shapes according to different needs of customers.

Since its launch of the commemorative diamond service in the UK, Heart In Diamond has quickly launched services in more than a dozen countries and regions including the United States, Japan, Canada, Australia, Portugal, Hong Kong and Poland. The company's core service spirit is the "Personal Service". These two simple words can't be simple. They represent a spirit that runs through every detail of the entire service process.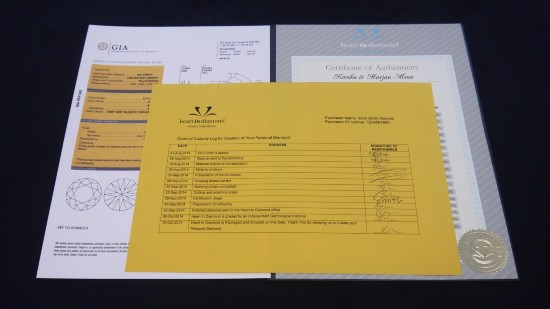 GIA Diamond Grade Certificate, Ashes Analysis Report and Process Tracking Responsibility

When the customer's order is received, the company's information flow management system automatically generates a random order number. This number will be filled in the order form and on the outer packaging of the sealed ashes and hair. In layman's terms, just like sending a courier, each process is managed and recorded according to the customer's number. Customers can also find the latest order process on the official website of Hengyuan Diamond Heart In Diamond.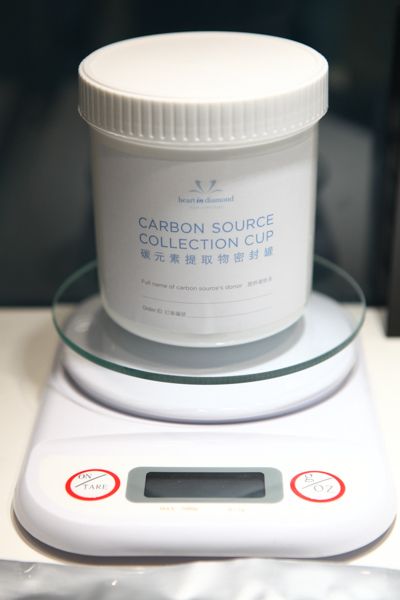 Carbon extract sealed can

After the material to be analyzed arrives at the laboratory, the laboratory conducts an elemental analysis of the material and, together with the diamond grading report, produces an authoritative hair/ash aggregate material analysis report after the life diamond has been developed. The entire process is tracked according to the order number and the customer receives an update from the email system.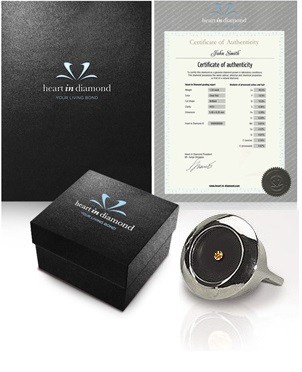 Memorial drill analysis report certificate

As a gift full of customer emotions, unlike ordinary products, customers often ask for additional requirements. For example, some customers will request to visit the laboratory. They can make appointments through the company's staff, and then the lab will guide the entire tour. There are also some customers who will be able to see photos in the middle of the incubation process, and keep them in memory. These will also be met one by one.

"This is what they cherish most, and we don't want any mistakes." Oliver said: "Although the staff in our lab are very busy, we still try our best to meet our customers' requirements and realize our "Personal Service" (personalization). Customized service)."

Those emotions, as precious as diamonds,

Oliver is a very careful person. In his conversations, he often talks about the touching stories that happened to the customers he touched.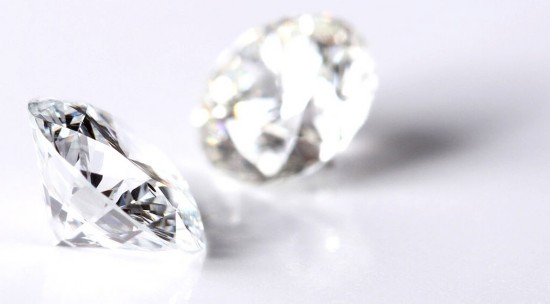 Heart In Diamond uses the third generation of ashes diamond technology to cultivate pure white diamonds

Endy, who is responsible for customer data management and customer service management, often says to her colleagues and says, "Be good, hope that they will be happy and happy when they receive the life diamonds they have cultivated." When she entered the information, she saw a Kaohsiung customer in Taiwan commemorating her wife's life diamonds and asked for laser laser lettering. The English words: Never separate.

Pet hair or ashes for life diamond burial


A considerable part of Oliver's customers are to commemorate the death of pets. Today, people living in reinforced concrete cities often have a close affection for their pets. Many times, because the amount of ashes is not enough, they have to add the hair of the pet or the hair of the owner to supplement the carbon.

Although the name of the ashes diamond attracted many onlookers, Oliver said: "In fact, we are a laboratory for cultivating diamonds with carbon-containing materials. It is not limited to the funeral industry. We most hope to provide hair for diamonds. It's not ashes. As for the ashes made of ashes, hey, things are impermanent, but we really hope that they will never be our customers."

Here are all RYOBI power tools and the designated carbon brushes,motor brushes, electric brushes, motor brushes, electric motor brushes or simply brushes.

For each power tool, there are usually two carbon brushes to choose from: With automatic stop and without automatic stop. Carbon brushes with automatic stop have a spring through the length of the carbon brush. When the carbon brush wears out, the spring gets released, the current to the carbon brush gets interrupted and your power tools switches off at once. The advantage: No additional wear and tear to your power tool. Carbon brushes without automatic stop do not stop functioning at once, but performance of your power tool will detoriate rapidly. Although handy as a warning sign, this usually isn't very beneficial to your power tool.

Ryobi Carbon Brush,Carbon Brush For Ryobi,High Performance Ryobi Carbon Brush,Power Tools Ryobi Carbon Brush

Haimen Hailing Carbon Industry Co., Ltd. , http://www.carbonbrush-hl.com