Wing gate used in what is good? As a channel management equipment in the more atmospheric appearance, a wider application, the main role of the wing gate is to manage the pedestrian path, of course, must have: Wing doors open fast, safe passage, easy to use Features. Therefore, wing gates are the ideal grooming equipment for high-frequency pedestrian path management.

With regard to the purchase of wing gates, which places are suitable for wing gates? Innovation Communications Technology will make an introduction based on the scope of application of the wing gates and related functions. There are ideas for friends who purchase wing gates to take a look!

First of all, we must first understand that wing gates can realize one-way or two-way control of the flow of people and the import and export channels, at the same time, can also realize the company's attendance, traffic management, security maintenance, corporate image modeling. Wing gates are generally used in the following places:

1. Stations, terminals, tourist attractions, exhibitions, swimming pools and other import and export channels. Usually, the wing gates are equipped with an automatic ticket checking system to facilitate the management of passage, consumption, and other behaviors at stations, docks, tourist attractions, etc., and to maintain the security of the site, so that traffic personnel are orderly and civilized, easy to use and manage the site and statistics. Number of people, relevant information, etc.

2. Residential and factory, enterprises and institutions such as import and export management. Here, we have to mention that the appearance of the wing gate is atmospheric and luxurious, which will greatly help the company's image construction. In addition, it can strengthen the public security management of enterprises, such as: attendance system, internal consumption management system (canteen consumption), etc. This is the corporate card system, which is very popular in the moment.

Using this system can achieve scientific management and have the following advantages:

(1) Let the use unit's attendance management be implemented in a real and effective manner and be followed up;

(2) The use of the company's card system can effectively reduce the troubles of using cash payments from employees of the company, and the consumption records can be checked;

(3) If there is a large number of canteens in the system, with this system, rapid payment, restrictions on the flow of people, greatly reduce the congestion and other phenomena, and improve the security environment of the canteen;

3. Special channel control. For example, if you set up a vip channel, you can provide access for people with special identities to facilitate the internal management of the unit.

The above is about the application scope and related functions of the wing gates. Today, wing gates can be seen everywhere in airports, subway stations, stations, docks, attractions, parks, and companies. It can cooperate with smart cards to implement offline ticket management system functions. The model of people's attendance management can greatly reduce the unit employment.

Finally, if you want to learn more about Wing Gate products, you can contact the innovation and technology business staff. We will fully cooperate with you.

Stainless Steel M type Press fittings and V type Stainless Steel Press fittings pipeline system is widely used in cold and hot water supply, heating supply, fire protection, medicinal gas,

industrial petroleum pipeline system etc.

Compared with traditional pipeline system, it`s not only more economical, safer and healthier, but also easier and faster for

installation with longer service life.

1. Stainless Steel M Type Press Fittings range:

Coupling -- Equal coupling, Reducing coupling, Slip coupling, coupling with male/ female threads;

Elbow -- Equal elbow, Elbow 90°, Elbow 45°, Reducing elbow, Elbow with plain end, Elbow with wall plate, and Elbow with male/ female threads;

Tee -- Equal tee, Reducing tee, Tee with wall plate, and Tee with male/ female threads;

Others-- Pipe cap, Pipe Bridge and Flange connector.

2. Stainless Steel M Type Press fittings Material: Stainless steel 304L, Edelstahl 1.4306/ Edelstahl 1.4301, AISI304L, Inox304L;

Stainless steel 316L, Edelstahl1.4404, AISI316L, Inox316L;

Galvanized carbon steel, 1.0034C-Stahl,Kohlenstoffstahl, ACCIAIO AL CARBONIO.

3. Stainless Steel M Type Press Fittings Size: 3/8``-4``inch or as request, pipe wall thickness: 1.0--2.0mm

Sizes range:

DVGW W534:1995: 15, 18, 22, 28, 35, 42, 54, 76.1, 88.9, 108mm.

JIS G 3448-1980: 15.88, 22.22, 28.58, 34.00, 42.7, 48.6, 76.1, 88.9, 108mm.

4. Stainless Steel M Type Press Fittings Standard:

Press fitting standard: (DIN) DVGW W534-1995; (JIS) JWWA G116:2001; GB/T 19228.1-2003

Pipe standard: DIN10312:2003; GB/T 19228.2-2003

O-ring sealing standard: CEN EN 681-1:2006; GBT 19228.3-2003

5. O-Ring Seal: "Chlorinated butyl rubber" (CIIR), EPDM, HNBR, NBR and FKM, etc.

EPDM (black): max working pressure 16bar, working temperature from -20℃ to 120℃,

Suit medium: cold and hot water, compressed Air etc.

6. Press Fittings Galvanization: all carbon steel pipe fittings are plated with rust-resistant zinc.

7. Anneal: all stainless steel M type press fittings are annealed in inert gases before packing.

Stainless Steel Press Fittings Installation and Connection Order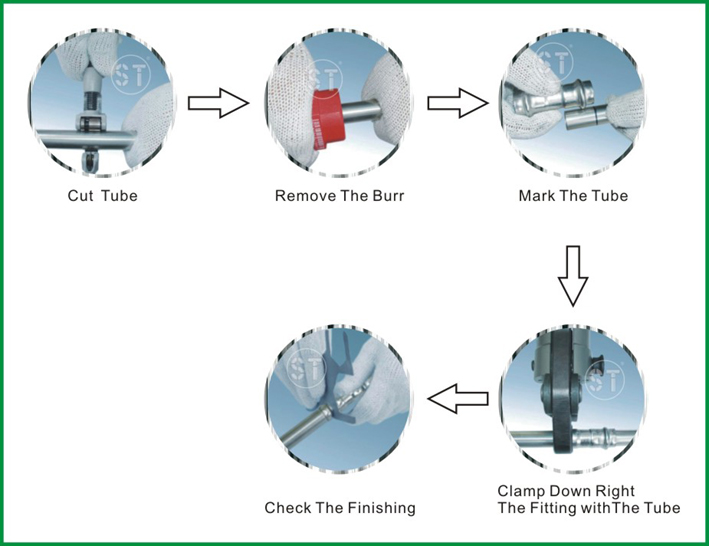 Equipments And Quality Control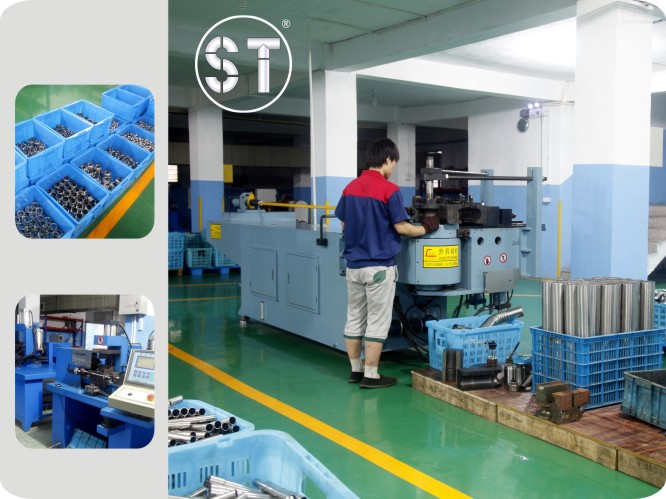 Orderly Workshop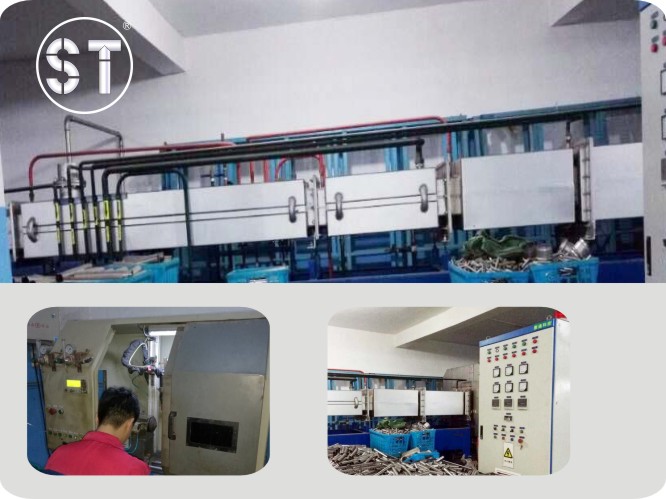 Efficient Anneal Equipment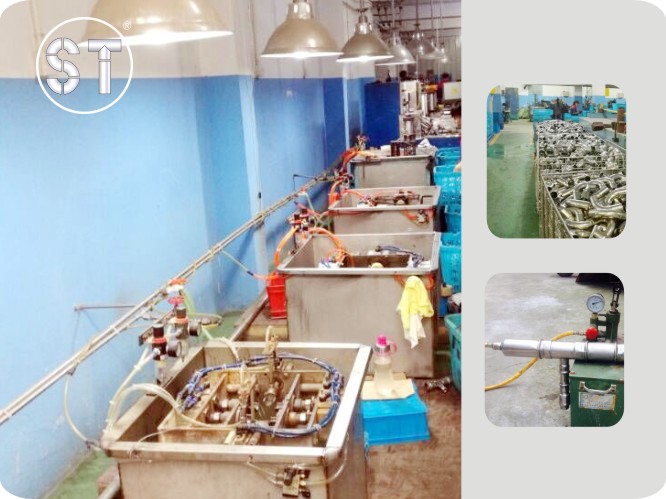 Pressure Testing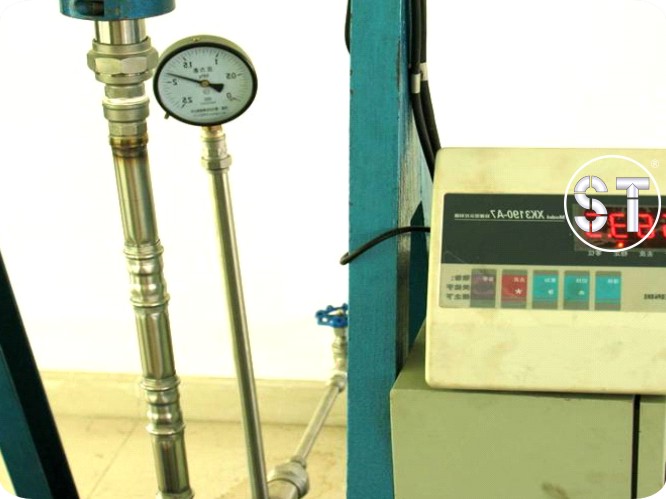 Tensile Testing

Stainless Steel M Profile Press Fittings(DVGW)

Stainless Steel M Profile Press Fittings,Female Tee Press Pipe Fitting,Stainless Steel M Type Press Fittings,Din Standard Press Fittings

WENZHOU KASIN VALVE PIPE FITTING CO., LTD. , https://www.kasinvalvefitting.com